Master of Malt a leading online spirits retailer, and a Budweiser brand, were looking to grow online whisky sales in new markets. It was also important to grow the affiliate base beyond the usual core of rebate and vouchercode affiliates.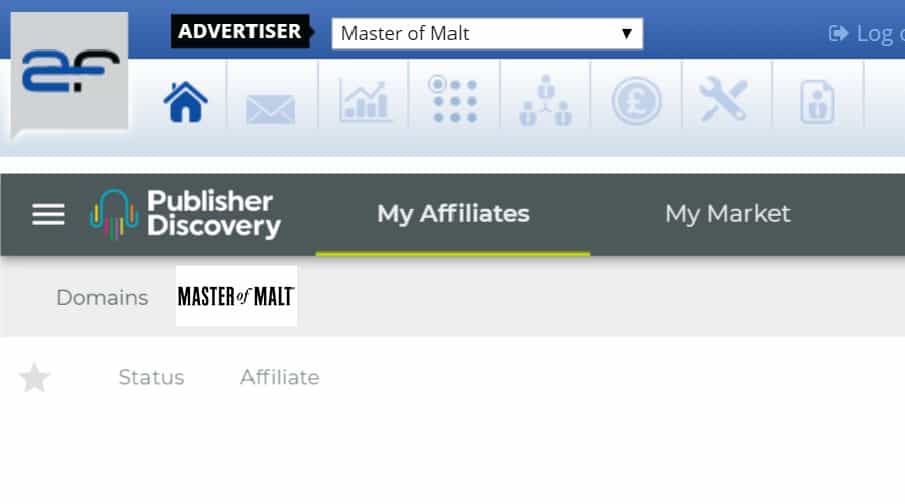 The Publisher Discovery platform provided the ideal resource for identifying potential new publisher relationships. Stephon Anthony initially used the internal network tools from Publisher Discovery, integrated into the Affiliate Future network interface. The external recommender extended this search to publishers across all other affiliate networks across all territories.
Stephon researched other regions by looking at the affiliate relationships of various other retailers in the same sector, such as urban-drinks.de, drizly.com and others and identified new potential partners to recruit. As ever, these don't always come to immediate fruition though over the following months recruited over 30 new international partners - who between them drove some 'very significant' sales volumes.
As Stephon put it: "Publisher Discovery has helped us transform our affiliate programme. By enabling us to more accurately recruit quality affiliates, we've more effectively driven sales, and become much more efficient and productive. It's enabled me to focus on fully developing our affiliate programme, with tremendous results".
Master of Malt recruited over 50 new high value content affiliates via Publisher Discovery, saving significant management time. They discovered a number of new affiliate opportunities in Germany and Sweden, both of which are in their highest basket value geo demographics.
"Publisher Discovery saved significant account management time in deciding who and what type of affiliate to recruit, and who our competitors are working with. It's an invaluable tool"
You can read more in the main blog post.
Book a Demo
If you want to book a time to discuss how this could work for your own recruitment, click here.